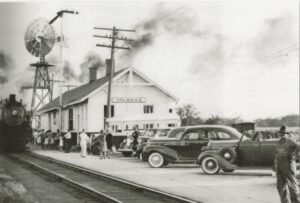 One sunny day in the 1940s a cameraman sets out to film everyone he finds out and about in this little town: men loading a truck, people walking by, children pouring out of school and playing baseball, people out shopping. It looks like a good place to be for the parents and grandparents of today's generation.
Can anyone name any of the people shown? Do the businesses and buildings still exist? It would be a wonderful project for someone to make a similar film of the town today.
Submit photos to the Village Clerk to be uploaded to the photo gallery.